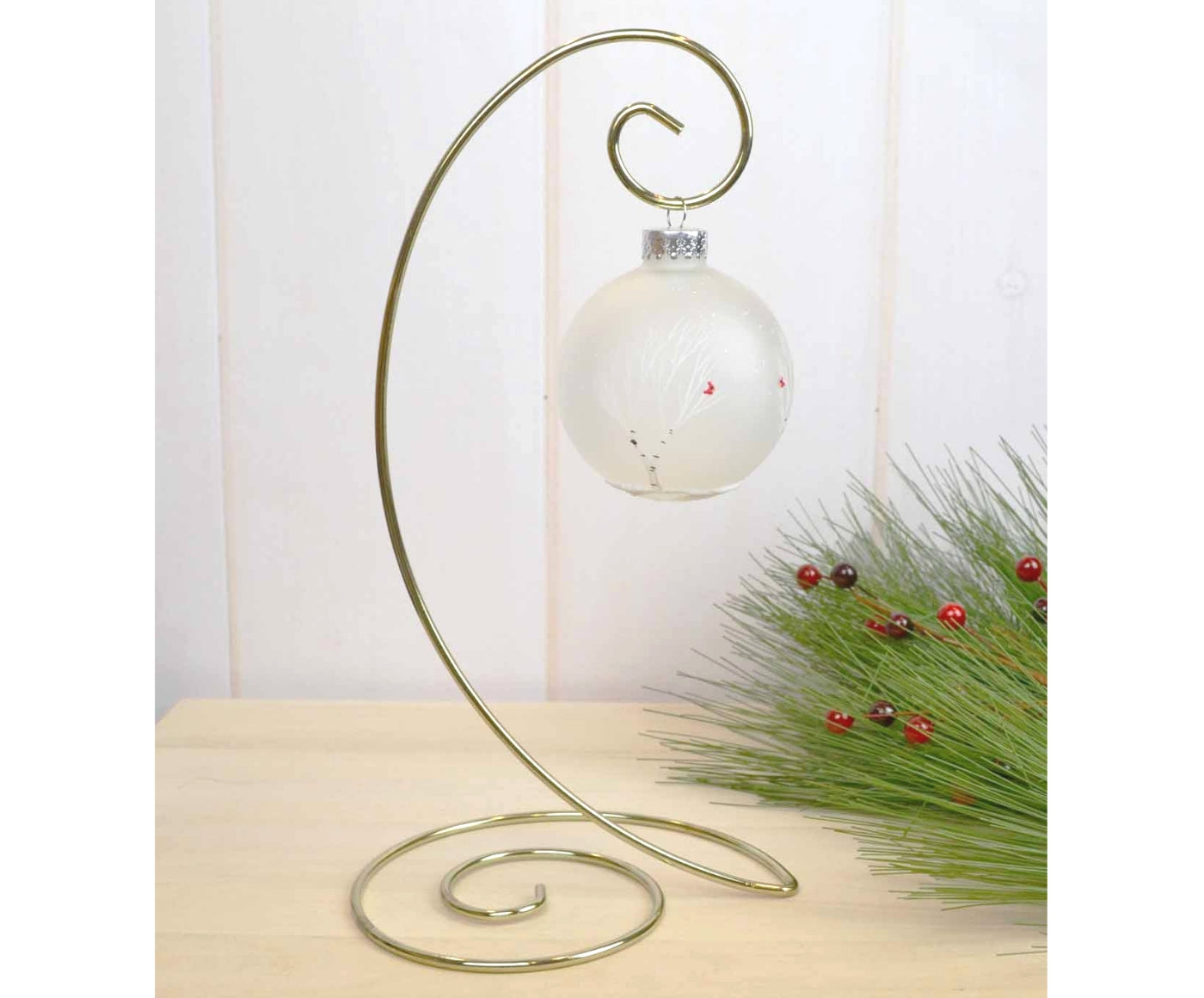 Single Ornament Stand
$ 8.00 USD
You don't have to put your special ornaments away when Christmas is over. This stylish metal stand is a beautiful display for an ornament year-round. 
At 10" tall with a 5" diameter base, it fits in standard size bookshelves. Or place it on top of a side table or mantel to keep your ornament on display. 
Have a few ornaments to display? Make a beautiful collection by putting a few of these stands together on your mantel.
The single ornament stand is available in shiny metallic gold or silver. 
Related products