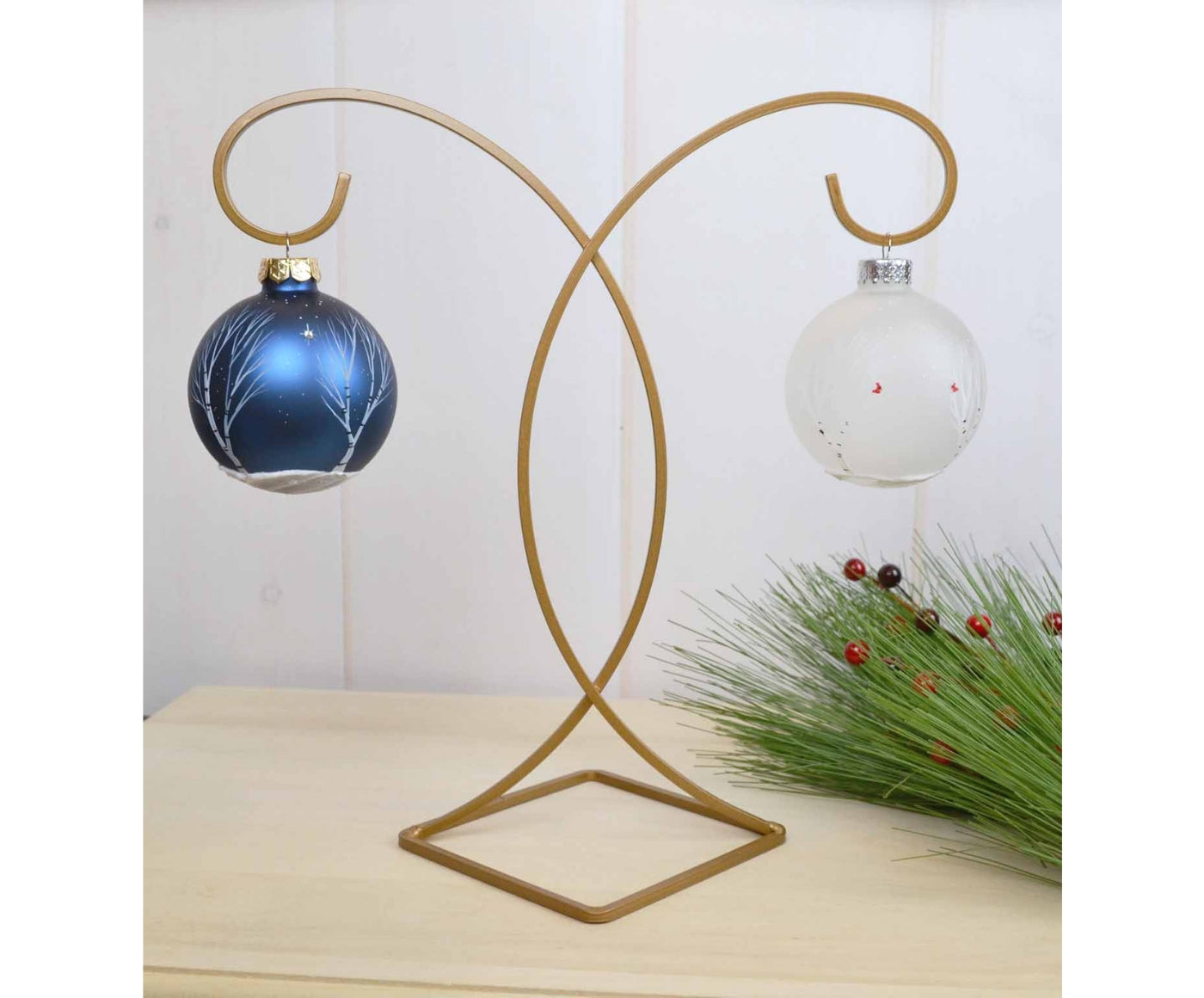 Double Ornament Stand
$ 12.00 USD
Keep your special ornaments on display all year long.
This stylish gold stand holds two ornaments, each at a 7" hanging height. 
The stand itself is 10" tall with a 5" diameter base, so it fits in standard size bookshelves. Or place it on top of a side table or mantel to make those ornaments the center of attention. 
Related products